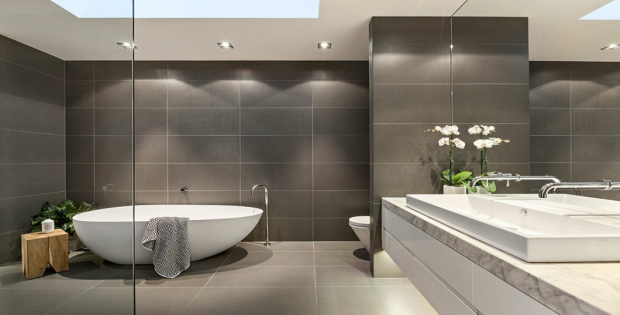 Six of the most common bathroom renovation mistakes
Common Bathroom Renovation Mistakes
Bathroom renovations can be both thrilling and challenging. However once they are transformed using a beautifully designed bathroom can be an indulgent experience. On the flip side renovating a bathroom can often be trickier than anticipated. That's because of its very nature, that a wet room integrates multiple services into a relatively small space.  Here are our top six most common bathroom renovation mistakes that we as bathroom renovation experts strongly advise that you take note of.
1. Ensure your bathroom is waterproofed 
Waterproofing failure is one of the top three building defects in Australia, yet in some states waterproofers do not require a licence.
In some states you don't need to be licensed, however we strongly recommend to only ever use a licensed tradesperson who has completed the appropriate training in case something terrible happens!
2. Don't overcapitalise
If you're renovating to sell or to attract tenants, remember not to over-invest in improvements.
Bathroom renovations can definitely add value, but it's also easy to overcapitalise, which is why this is one of the most common bathroom renovation mistakes made.  Bathroom renovations are the most expensive spaces to build and renovate due to the range of trades, special finishes, (such as waterproofing) and range of fittings and fixtures (including basins, toilets, taps and so on), making it easy to overcapitalise.
A renovated bathroom is definitely something buyers will pay for if it's in keeping with the overall quality of the home however it's important that you don't over improve the bathroom at the expense of the rest of the dwelling, and everything should be kept in context.  Luxury hotel bathroom fittings and fixtures in an otherwise not renovated home is definitely overcapitalising and you will be very unlikely to get a positive return on this type of investment.
3. Use compliant products
Choosing your bathroom fixtures and finishes is the exciting part as they determine how your bathroom will look and feel. However along with trying out the fixtures in the showroom and checking the finishes in person before you buy them, it's important to check they comply with Australian standards.
More building materials are being imported, and in many cases the most cost‑effective options for clients come from China or other developing economies. It's much harder to determine in advance whether these products comply with Australian standards and regulations around energy and safety, and if they do comply, whether they are good products. Even the ones that aren't faulty can be problematic on another basis, like installation.
Talk to Unit Refurbishments about the products you want to order to ensure that this is not one of the common bathroom renovation mistakes that you make and that the products you purchase meet standards and won't cause any issues.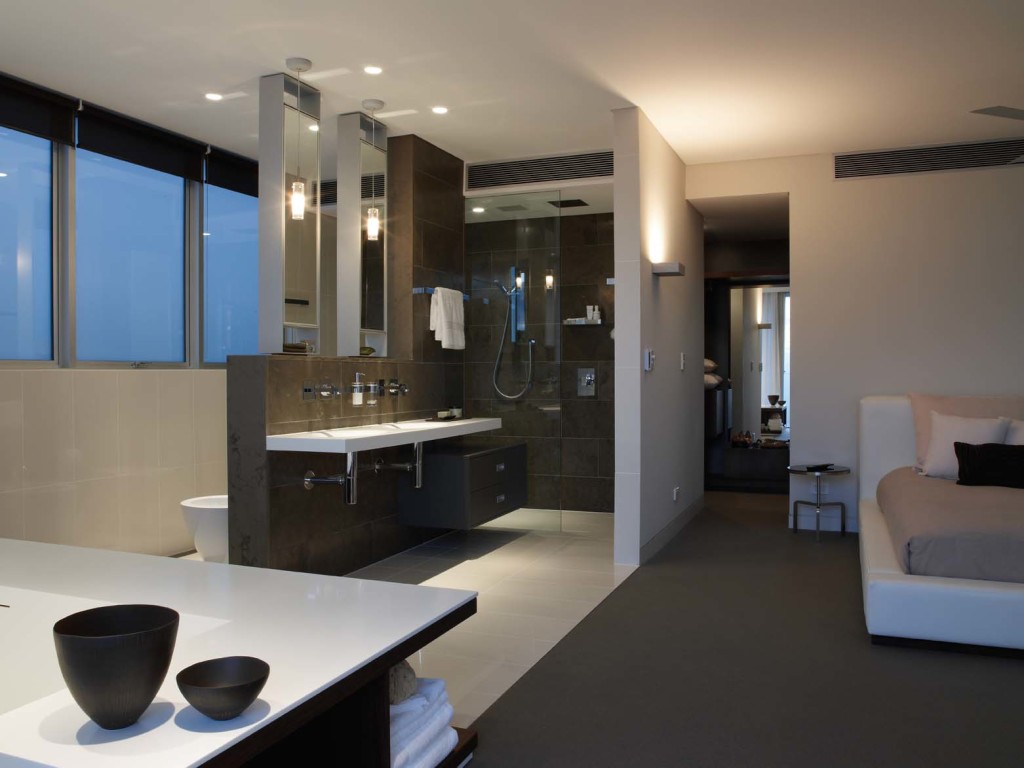 4. Hire licensed tradespeople
Always engage the services of a registered and insured tradesperson. This not only applies to plumbing and electrical work which must be conducted by a licensed practitioner and then certified it also applies to builders, tilers, plasterers, architects and designers.
By taking this step you will be legally and financially covered if there is a problem with the job. It is also less likely that the work will be defective. Accredited and qualified trade professionals are required to keep up to date with the latest product innovations, the Building Code of Australia and the related standards, and local government regulations.
You can check trade licences and registration with your local government authority. And for extra peace of mind, consider using a member of an established industry body.  Trying to cut corners by using the local handyman instead of licensed tradespersons is a common bathroom renovation mistake that can end up costing far more than it would have originally if the work is not done properly and has to be redone.
5. Prepare for asbestos
When renovating your home, always be prepared for the presence of asbestos, particularly in homes built before 1984. Asbestos is commonly found in bathroom walls, floors and ceilings, so make sure you consult Unit Refurbishments about the potential presence of asbestos and, if found, organise a licensed asbestos handler to remove it.
6. Plan your renovation  
Creating a bathroom renovation timeline will help you plan and budget properly.
If your bathroom requires structural changes such as removing a wall, adding a window or significantly changing utilities you will require a building permit. Your building plans will need to be drawn up and submitted by a registered building practitioner such as an architect, registered builder (such as Unit Refurbishments renovaton builders ) or building designers.
Other processes that can add time to your bathroom renovation include removing asbestos, and ordering and installing special finishes and fixtures. If you live in a one bathroom household, you may also need to organise alternative accommodation during installation, which can take anywhere between one and two months.
Contact Unit Refurbishments on 0417 452 797 to arrange a quote and inspection of your property and let us help you create the bathroom of your dreams!